2022 Toyota GR86 Review

The new Toyota GR86 is upon us and you can buy it now. A car that can trace its lineage to the legendary AE86, its 2022 version is more modern than ever. The 2022 GR86 is supposed to be an inexpensive sports car for the masses. So, how does it do in this regard? To find out, check out the 2022 GR86 review below:
Features
The new Toyota GR86 is a part of the all-new 2nd generation of the Toyota 86 family. The car has received a complete refresh from the ground up. This model offers a single engine option and 2 trim levels. Reviewers have noticed upgrades in the build quality and the number of amenities you get.
Engine and Numbers
This is probably the most important part of a Toyota 86, and the 2022 GR86 doesn't disappoint. It features a 2.4-liter 4-cylinder that produces 228 hp and 184 lb-ft. This power can be supplied to a rear-wheel drive setup via a 6-speed stick-shift manual or an optional 6-speed auto.
The result is that the 86 is able to blow your mind when it accelerates. The time it takes to go from a standstill to 62 mph is around 5 seconds. If you get the more convenient automatic transmission, it'll still be able to achieve this milestone in a respectable 6 seconds.
The new Toyota GR86 also does well when it comes to lowering running costs. According to the EPA, the automatic will get you up to 21 mpg in the city and 31 mpg on the highway. If you get the standard manual, the car will do 20 mpg city and 31 mpg highway.
Interior and Technology
Reviewers have had nothing but praise for the cabin of the 2022 GR86. It isn't just an attractive design but it is also built from high-quality materials, as you'd expect from a Toyota. Apart from that, you get a capacious cabin with good headroom and legroom.
There have been no compromises made on the new Toyota GR86's usefulness as a daily driver. The car offers a spacious trunk design, and you will find cubbies and pockets for storing small stuff. This means that it is one of the most practical sports cars in its price range today. Now, we move on to its features.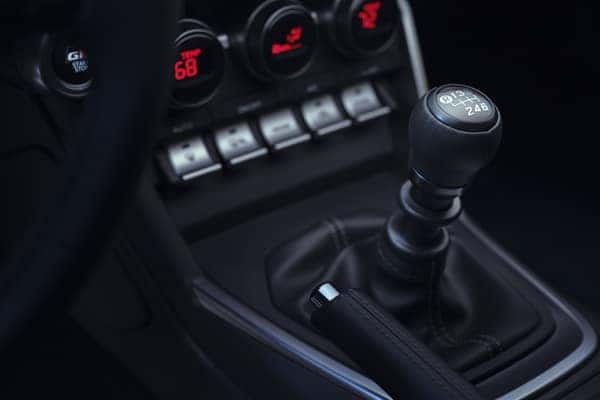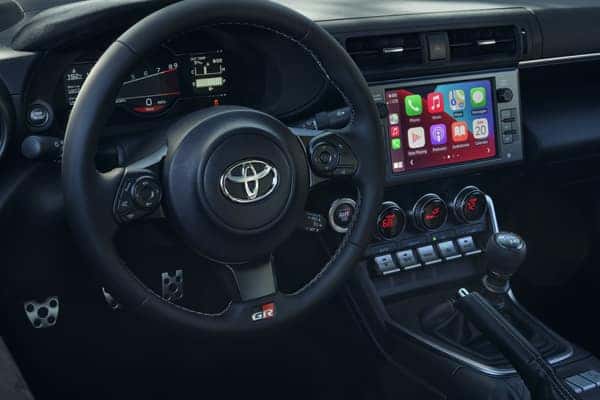 2022 GR86
While this car has been known for tearing up the track, its current model is also very well-equipped. The base 2022 GR86 offers stuff like dual-zone climate control, keyless entry, a backup camera, a 7-inch digital gauge cluster, and push-button ignition.
There's the luxurious aspect as well, with the leather-wrapped shifter and handbrake lever. You can add an 8-inch touchscreen mated to a 6-speaker sound system to this as well. It comes with integrations for Android and Apple phones.
If you choose the automatic gearbox, the new GR86 also adds a host of safety systems as standard. These include but aren't limited to automated emergency braking, lane-departure warning, and adaptive cruise control.
2022 GR86 Premium
As indicated by its nametag, the 2022 GR86 Premium takes the sophistication to a whole new level. The added standard features include heated front seats and a leather-wrapped steering wheel with more leather trimmings throughout the cabin.
The infotainment system is also upgraded as you now get 8 speakers instead of 6. The safety department gets blind-spot monitoring and a parking sensor for the rear with automated emergency braking. There are a bunch of changes on the outside as well.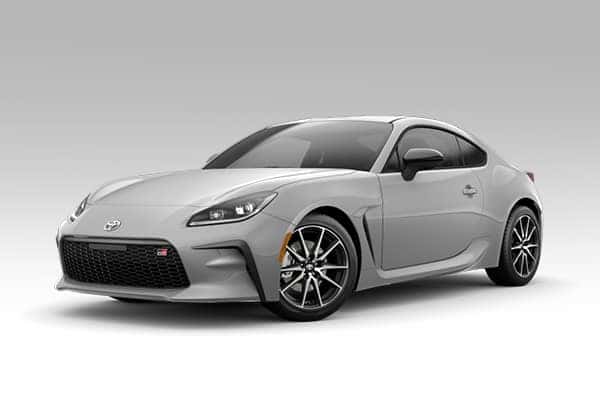 2022 GR86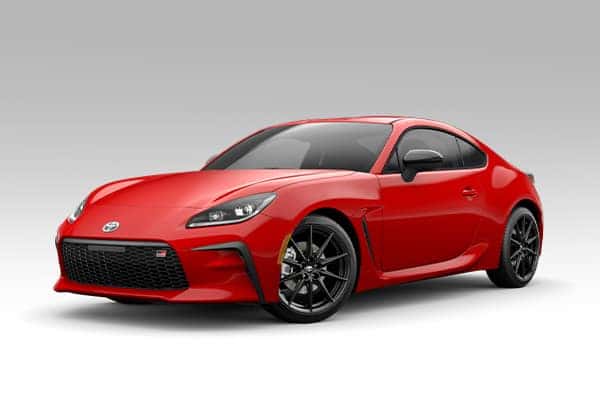 2022 GR86 Premium
Exterior and Driving
The 2022 GR86 is a sports car with a handsome exterior. It does have an aggressive look to it, which is expected from a sports car. While the base model is a looker in its own right, if you get the Premium trim level, you get cooler LEDs and a duckbill spoiler. It also upgrades the 17-inch wheels to 18-inchers.
The color options on the 2022 GR86 are the following:
Pavement
Track Bred
Trueno Blue
Before buying a GR86, do check that your favorite color is available on the trim that you pick though.
Now, despite all the goodies mentioned above, the real highlight of any Toyota 86 is the way that it drives. And yes, the new Toyota GR86 will absolutely mesmerize you. Of course, the acceleration is great but the handling is the real deal.
Those who've driven this car say that it encourages them to drive it even faster through the corners because it can handle the turns exceptionally well. The sports suspension is fantastic and so is the way this car grips the road.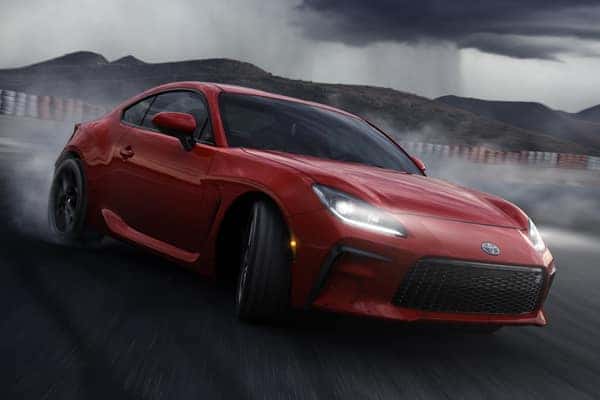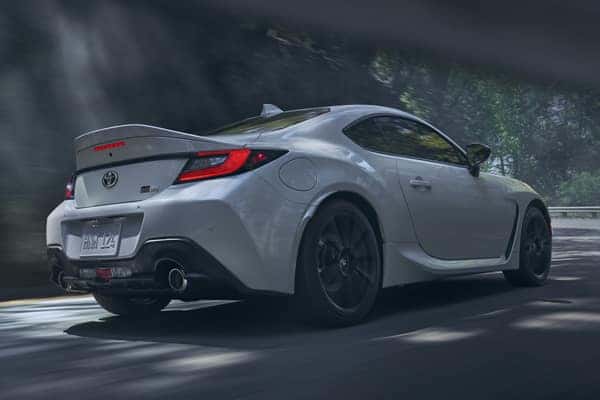 Reliability and Warranty
You don't have to worry about dependability as the new Toyota GR86 has been given a score of 73 out of 100 by JD Power. Consumer Reports have also given it an average predicted reliability rating. At the same time, the response from its existing user base is also positive.
If you still have doubts, then you can rest easy knowing that Toyota offers a limited warranty of 3 years/36k miles for this car. It also gives you a powertrain warranty of 5 years/60k miles. Furthermore, Toyota is the only brand in this category, that offers complimentary maintenance for 2 years/25k miles.
Verdict
There's no surprise that the new Toyota GR86 has been considered a class-topper by experts such as Car and Driver. It is a true successor to the AE86 as there's nothing about this car that'll disappoint you. You get everything a sports car should have including quickness, handling, and good looks.
On top of that, this car will give you an upscale feeling and it is equipped quite well. The fuel efficiency and reliability (and the 2-year complimentary maintenance) ensure that it won't cause any financial strains when you own it.
Need a thrilling sports car that is affordable, reliable, and built well? Get the 2022 GR86 without a second thought.
If you want the 2022 GR86 in Bountiful, Utah, check out Performance Toyota Beautiful's stock here.