2022 Toyota Venza Review

The Toyota Venza is an underrated luxury midsized crossover. It has been around for a while now and buyers love it for the premium feeling that it gives them, as it has always been super refined and comfy. The 2022 Venza looks to carry on that tradition and to find out if it does, the following is the 2022 Venza review:
Features
The 2022 Venza is a part of the 2nd generation of the 14-year-old Venza nameplate. This luxurious CUV offers 1 powertrain option and 3 trim levels. The Venza comes loaded with all sorts of amenities, including safety ones, with its main highlights being its excellent fuel economy and comfort.
Engine and Numbers
The 2022 Venza comes exclusively as a standard hybrid vehicle. It comes with 3 motors that work with a 2.5-liter 4-cylinder engine. This setup makes a total of 219 hp, which is sent via an eCVT gearbox to an all-wheel drive system. It is the same powertrain that has made the 2022 RAV4 hybrid so popular.
As a result of this, the new Venza 2022 is able to deliver a respectable 0-60 mph time of around 7.5 seconds. While the towing capacity of the Venza hasn't been rated yet, we can expect it to tow up to 1750 lbs., same as the RAV4, as it has a similar powerplant.
The real highlight here is the way that this vehicle manages the fuel. The Venza is able to deliver a great mileage of up to 40 mpg in the city and 37 mpg on the highway. This puts it way ahead of its rivals and on the top of its class. You can hence expect this car to deliver low running costs despite its size.
Interior and Technology
The 2022 Venza's interior will give you a very upscale feeling as it is a premium vehicle after all. It looks great and has been built from the finest materials. You won't have to worry about the roominess either as the headroom and legroom are quite adequate.
Meanwhile, the storage capabilities of this vehicle are also very satisfactory. Other than the spacious trunk area, which can be increased with the rear seats folded down, there are many cubbies for you to keep smaller items in. You therefore won't have to worry about its practicality.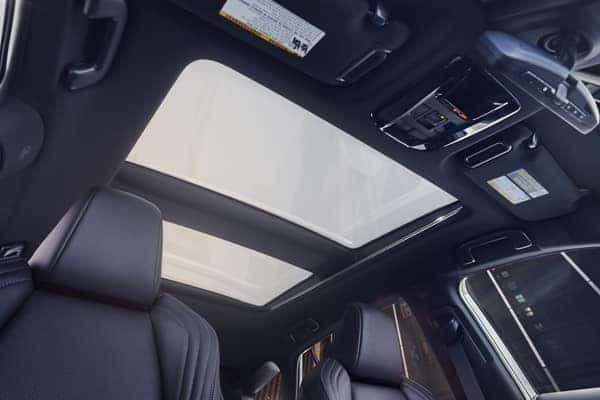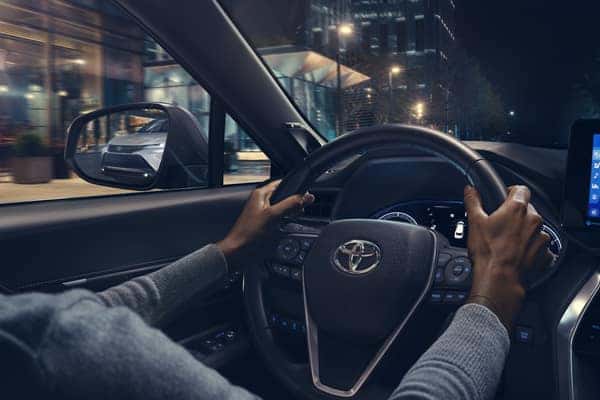 2022 Venza LE
As with all the Toyotas today, the 2022 Venza is also generously equipped. The Venza LE gets you dual-zone climate control, push-button ignition, keyless entry, an electric parking brake, 8-way power and adjustability on the driver's seat. You get a leather-wrapped steering wheel and shifter.
But we're not done yet as the infotainment system is also very good. You get an 8-inch touchscreen which is connected to a 6-speaker sound system. Also, despite this being a base model, you get wireless charging for your phone. And yes, there are a plenty of USB ports to go around.
Now, while all of that is great, the safety department is where it really shines in. You get standard automated emergency braking (w/pedestrian detection), lane-departure warning (w/lane-keeping assist), adaptive cruise control, blind-spot monitoring (w/rear-cross traffic alerts), and a backup camera.
2022 Venza XLE
Even though the LE trim offers a lot of goodies, the Venza XLE still manages to get you some more luxury. The cabin has SoftTex trimmed seats, with the front ones being heated. The passenger seat comes with 4-way adjustability and the driver's seat has a memory function now.
You also get a bigger gauge cluster, and an auto-dimming rearview mirror. The standard infotainment system remains the same, but the safety features now also include front and rear parking sensors.
2022 Venza Limited
The Limited trim offers the very best of the 2022 Venza. You also get woodgrain trim pieces in the cabin and the SoftTex seats are now perforated as well. Along with all of the standard amenities in the trims above, you also get a digital rearview mirror, a 360-degree camera, and a heated steering wheel.
Furthermore, the infotainment screen is upgraded to 12.3 inches and it comes with a premium JBL sound system. Plus, the front seats are now heated and ventilated. You can also get the one-of-a-kind electrochromic panoramic sunroof, aka Star Gaze.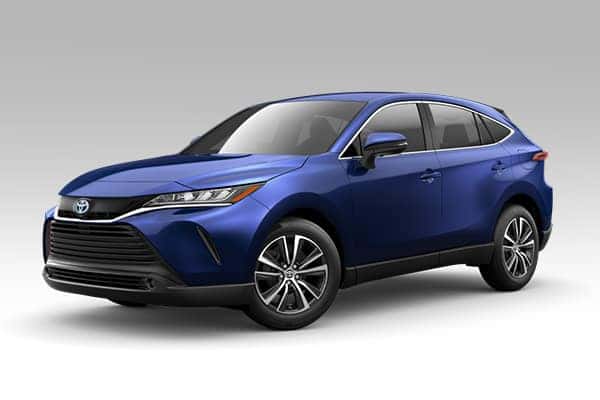 2022 Venza LE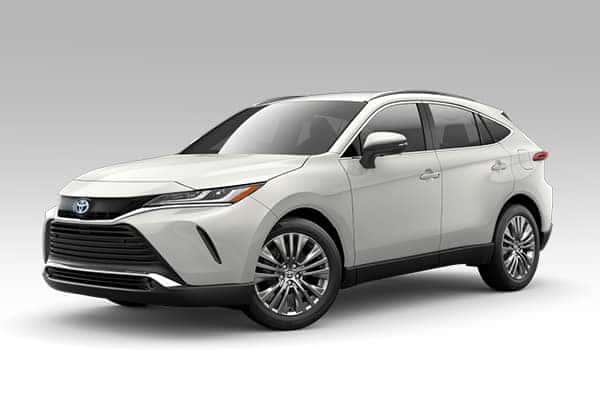 2022 Venza XLE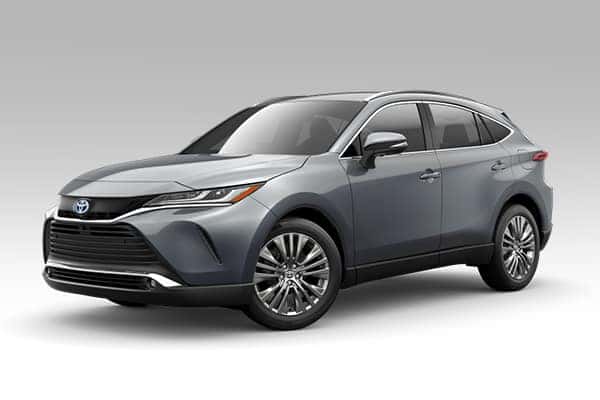 2022 Venza Limited
Exterior and Driving
The Venza may just be the most eye-catching crossover on the market today as it is absolutely stunning. It is indeed very striking to look at and you can personalize it even further with your choice of trims. The LE trim comes with 18-inch alloys while the XLE and the Limited offer 19-inch chrome wheels.
The colors available on the 2022 Venza are:
Coastal Gray Metallic
Blizzard Pearl
Black
Ruby Flare Pear
Titanium Glow
Blueprint
Just make sure to check if the color of your choice is available on the trim that you prefer.
The 2022 Venza offers a refined driving experience as far as the shifting is concerned. You'll love how smooth and comfortable it is, which makes it exceptional for cruising with friends and family. The ride is very quiet and it handles well too.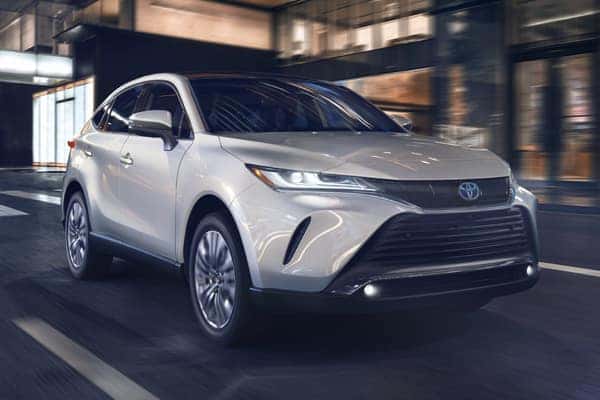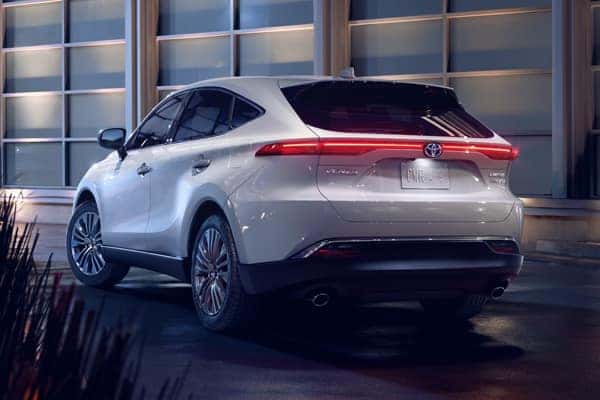 Reliability and Warranty
You'll love what the experts have to say about the 2022 Venza. JD Power have given it a score of 83 out of 100 in predicted reliability, and they've also placed it in their top 3 midsized SUVs list. Consumer Reports have also praised it, calling its reliability above average.
Also, you'll get the best aftersales on the market for this vehicle. Toyota will give you a limited warranty of 3 years/36k miles, a powertrain warranty of 5 years/60k miles, and a hybrid components warranty of 8 years/100k miles. On top of that, they'll also give you free maintenance for 25k miles/2 years.
Verdict
The 2022 Venza is a high-class crossover that offers everything from a stellar fuel economy to a comfortable driving experience. On observing the amount of standard equipment that is offers, it shows us that Toyota can make a premium car and manage to sell it for an affordable price.
Want an elegant CUV that's reliable and won't consume a lot of fuel? Get the 2022 Venza in a heartbeat.
To know about the 2022 Venza price in Bountiful, Utah and get yours, check out the stock offered by Performance Toyota Bountiful here.